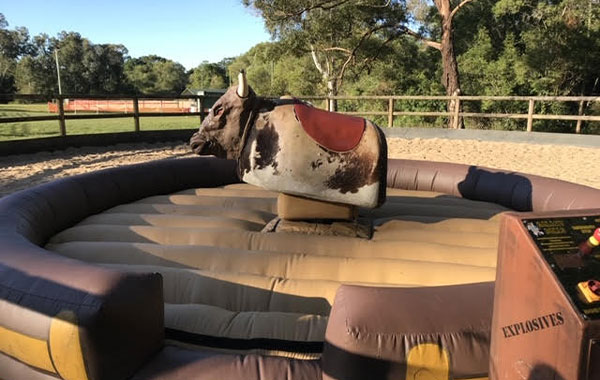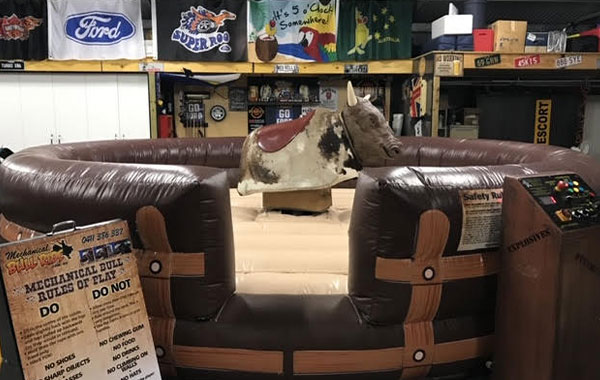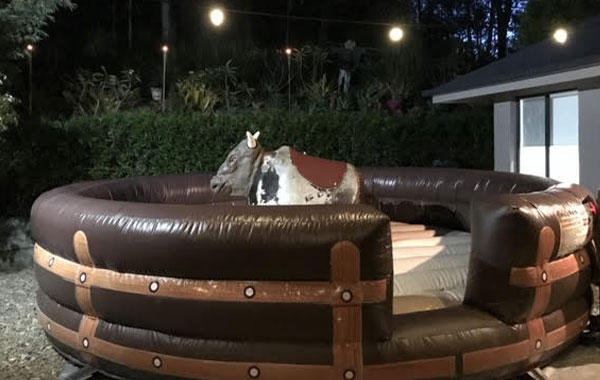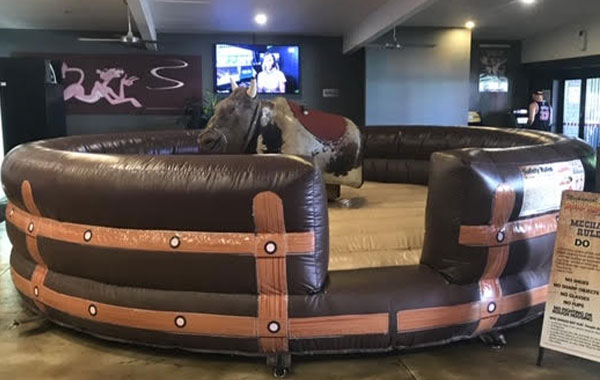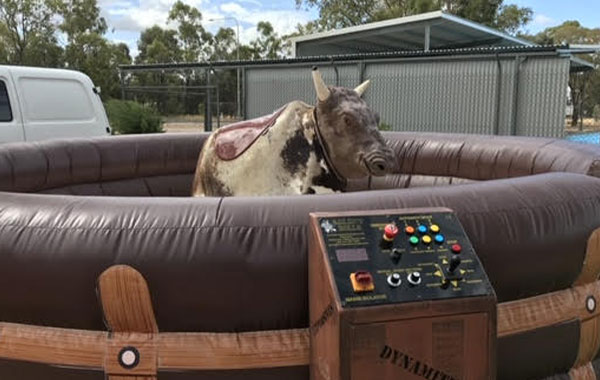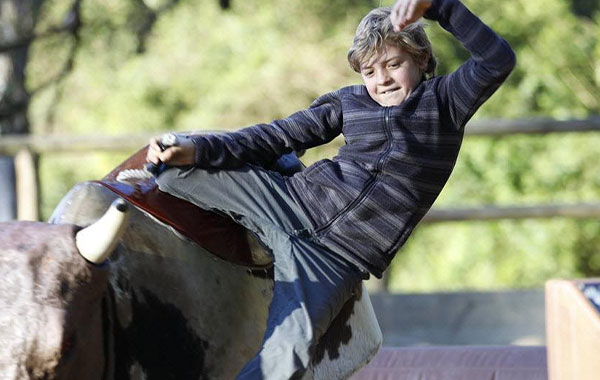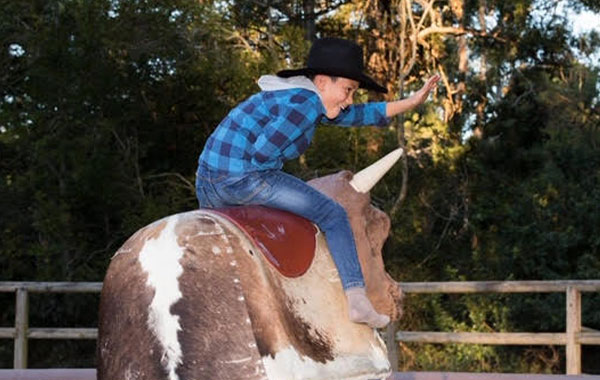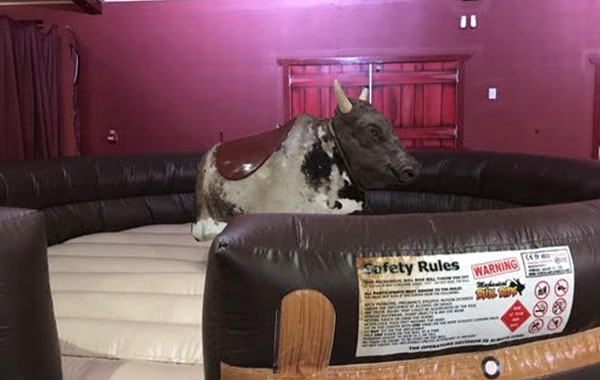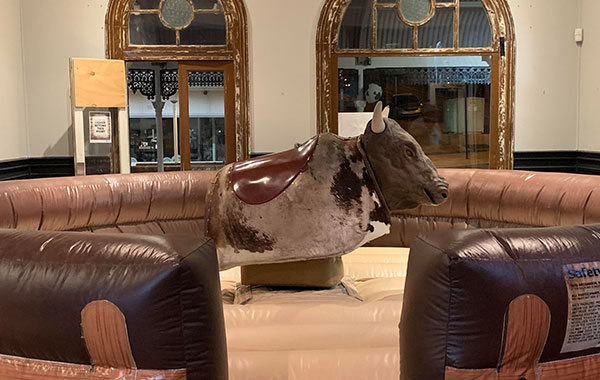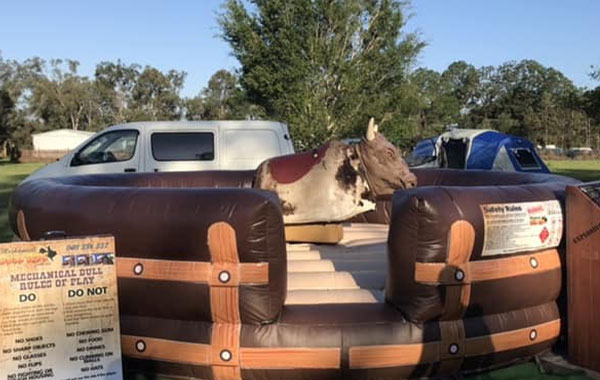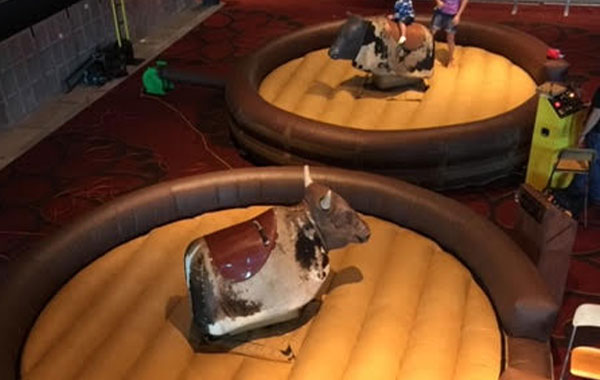 Mechanical Bull Ride is the perfect choice for your next party or event
Brisbane's #1 Mechanical Bull ride provides a realistic "bucking good time" Mechanicalbullride.com.au comes with an experienced operator. This ride is perfect for younger and unexperienced riders to the more advances riders. Our operators can start the bull off at a slow speed and gradually increase as your ability and confidence improves. Alternatively, for the more adventurous or experienced, we can put you to the test at the bucking bull's highest speed, but be warned - you might not last the distance! ;) We are here to help you have fun and get the most enjoyment from your bull ride.


Indoor or Outdoor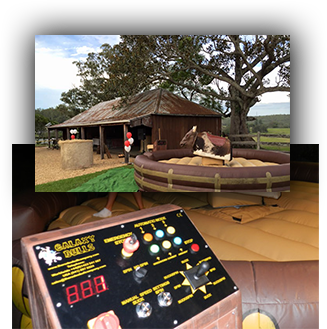 Our mechanical bull unit also comes with a bright, easy to read LCD display showing how long the rider has lasted on the bull, which is great for the more competitive riders!

The mechanical bull can be used indoors or outdoors (weather permitting), provided there is sufficient space (approximately 6 x 6 metres) and a flat area. The bull is heavy and needs minimum wheelchair access to get from our van to the setup location.

If the mechanical bull hire is to be used indoors, the minimum ceiling height is 3.5 metres. 2 x 240v/10amp standard power points on their own circuit are required. If you are unsure if your location is suitable for a mechanical bull, do not hesitate to contact us and we will let you know what we can do.
South East Qld and Northern NSW
Brisbane - Gold Coast
Sunshine Coast - Ipswich - Toowoomba

www.mechanicalbullride.com.au
info@mechanicalbullride.com.au
Expert Operators
Safety is our primary concern, and our bucking bull is an extremely safe ride, suitable for riders with a minimum height 1.2m. The mechanical bull is surrounded by a large inflatable bed that catches the rider when he or she falls. The bull itself is fitted with a soft head which is made from Sofolex™ a soft foam material which is coated in a hard wearing flexible poly skin. This new safety innovation on our rodeo bulls totally eradicates the potential of all impact injuries.

The bucking bull is hired with an experienced, trained operator who operates the bull's advanced controls, which include an instant stop motor that allows the bull to be stopped immediately, meaning that by the time you hit the inflatable, the bull has already stopped. Most mechanical bulls DO NOT have these 2 safety features making our bull the safest on the market.